Welcome letter from the Principal
Welcome to International Academic School (IAS) - Abu Dhabi.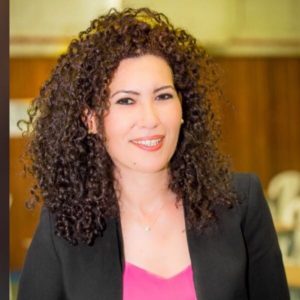 We at IAS offer an American Curriculum to our students from K to 12 rigorously aligned with Virginia State Standards. Our Educational system derives its strength from our core values and commitment to ensure equal opportunity for each student to grow and interact in a safe and healthy learning environment which prepares students to be capable, responsible, and self-reliant citizens in the global society.
Our structured international academic curriculum is strongly supported by co- curricular activities where students have the chance to enjoy learning and are able to reflect their learned knowledge and skills into practice.
At IAS, we seek to build strong relationships among students, parents and teachers. We encourage parents to become involved in PTA events and join us with many celebrations and activities that take place throughout the year.
IAS reflects a student- centered learning environment.  Our main focus lies on students' engagement, learning output, development and growth: mentally, emotionally, physically and socially, to develop balanced individuals able to adapt with the ongoing changing world happily and confidently.
In doing so, we believe that our graduates are endowed with skills and knowledge that allow them to be active and productive members in their society rooted in their culture and opened to the international world.
Amal Anadoly
Principal